THURS 7/16/20 - BEDFORD - 8:00 PM - Mixed Lower Intermediate/Intermediate (D+ through C+) - GOALIE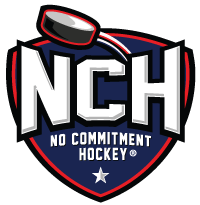 Date/Time: 07/16/2020 at 20:00
Location: Bedford - The Edge Sports Center
Level: Mixed Mid Level (Levels 3-6)
Player:GOALIE
Type: StinkySocks Hockey Standard Game

All games have a referee for game structure and players who are there for the right reasons. With designated
levels
, you'll be playing with players who are in your same ability range.
Learn More →
NOT AVAILABLE
waitlist below (inventory updates may be delayed)
IMPORTANT BOOKING NOTES
Goalies play for FREE but your attendance greatly affects the experience of other players. As such, you must provide advance notice if you cannot attend, in accordance with our attendance policy.
Facility's strict policy regarding alcohol is enforced at this location. See location page for more information.
Please review the terms of purchase and rules/policies that you will be asked to accept at the time of registration.
<!-sold out-->
<!-Game in past condition->
<!-Game canceled condition->
Don't Get Shut Out Again - Get a Season pass
Do you you want to play in this game weekly? If so, pick up a season and you'll enjoy enhanced benefits that are only available to Season Pass Members. You'll guarantee your spot on the same team, get a free jersey with your first season pass, will be eligible for discounts, and more!

<!-GC or Game->