WED 6/26/19 - BEDFORD - 9:00 PM - Mixed Lower Intermediate/Intermediate (D+ through C+) - GOALIE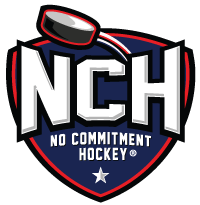 Date: 06/26/2019
Time: 21:00
Location: Bedford - The Edge Sports Center
Level: Mixed Lower Intermediate/Intermediate
Type: No Commitment Hockey/Open League
Games are limited to 10 skaters per team. Games contain a mix of committed open league (full time) players, who are enrolled in the season's series of games, and those who book available spots game by game through No Commitment Hockey.

NOTES
- This item if for goalies only
-
Facility's strict policy regarding alcohol is enforced at this location.
See
location page
for more information.