Fire Sale: SSH Fleece-Lined Hoodie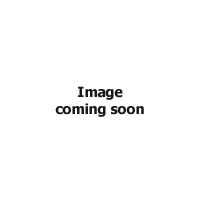 Our loss is your gain! While supplies last, get an awesome discount on SSH apparel. These hoodies were stored away safely during a fire at our office building in September. Although they were possibly exposed to smoke, there was no exposure to heat or fire. They've been laundered and should look, feel, and smell as good as new. Although we think you'll be hard-pressed to find any imperfection, some may exist and, as such, they are being sold as-is, without warranty.

For those of you looking for something other than our lace-up hoodie, this regular-weight hoodie is for you. The super soft fleece interior will keep you warm without being too hot. The Belichick-inspired design is casual enough for the rink but stylish enough for the town... it's your choice whether or not to cut the sleeves! A StinkySocks Hockey text logo in white is featured on the front.

Color: Heather Grey
Sizes: S, M, L, XL, XXL
Fit: This hoodie is a regular fit but may shrink a bit in the dryer.

60% Cotton / 40% Fleece

ALL SALES ARE FINAL ON FIRE SALE ITEMS.
Regular Price: $29.99
Your price: $15.99

You are not logged in. Be sure to login to apply membership level discounts.